In this section, you will find information about legislation and current treaties related to disability at the Spanish and international level, as well as information, advice and complaints bodies.
Additionally, if you are looking for answers to questions like:
How can I process my disability certificate?
Where can I apply for a parking card?
Which incentives are there for hiring a person with disabilities?
Processing dependency benefits, etc.
You will find all these answers and more information related to legal issues that may concern you on the SiiDON website, the Institut Guttmann's Comprehensive Information Service on Disability of Neurological Origin.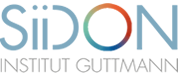 Do you know your rights?