Our team
Institut Guttmann Foundation Team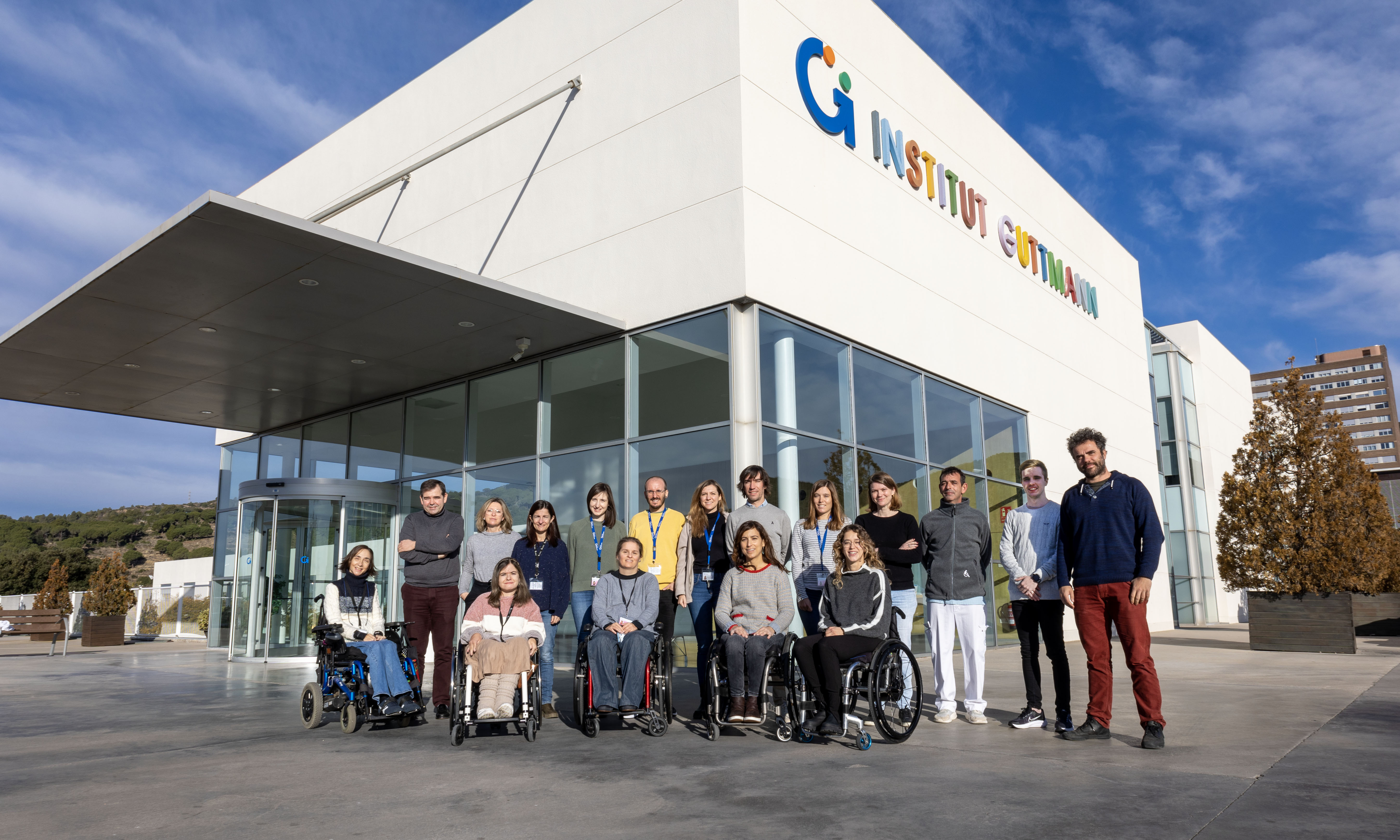 Members of the Advisory team

President
The Advisory team is chaired by Mr. Demetrio Casado, doctor in Pharmacy, diploma in Health, expert in disability, aging and dependency. He is the author of an extensive bibliography, from which his introduction to social services stands out, frequently used in Spanish social work training.
Secretary
Antoni Vilà has a PhD in Pedagogy, a degree in Law and is an advisor to the Government of Andorra. He is an expert in public policies and social policies in the fields of disability and ageing. He is also a member of the Social and Participation Council of the Institut Guttmann.
Members of the Advisory team
Abel Muñoz
Vice-president of the Catalan Association "LA LLAR" for multiple sclerosis sufferers.
Agustina Grandvallet
President of AMIDA, Andorran Association of People with Functional Diversity.
María Marín
Social worker of ACAEBH, Catalan Association of Spina Bifida and Hydrocephalus.
Ander Chamarro
Doctor in Psychology. Professor at the Universitat Autònoma de Barcelona
Antonio Reyes
President of the ASPAYM Catalunya, Association of People with Spinal Cord Injury and other Physical Disabilities.
Carmen Márquez
Director of the Spanish Centre for Documentation on Disability (CEDD).
Dolors Colom
Expert in Health Social Work, director of the Agathos Magazine and professor at the Universitat Oberta de Catalunya.
Eduardo Díaz
Doctor in Sociology. Professor at the Universidad de Alcalá (UAH).
Elena Antelo
Managing director of COCEMFE, Spanish Confederation of People with Physical and Organic Disabilities
Elena López
Graduate in Social Work. Head of Quality and Technician in the Personal Autonomy and Independent Living area of PREDIF, State Representative Platform of People with Physical Disabilities.
Imma Alemany
Head of Participation at the Municipal Institute for People with Disabilities, IMPD, Barcelona City Council.
Josep M. Solé
Lawyer and director of SUPPORT-Fundació Tutelar Girona.
Laura Sanmiquel
PhD student in Social Psychology at the Autonomous University of Barcelona (UAB).
Lourdes Andreu
Graduate in Social Work. Director of TRACE, Catalan Association of Cranioencephalic Trauma and Brain Damage.
Marcel Post
Doctor in Psychology. Researcher at the University Medical Center Utrecht.
Maria José Moya
Degree in Psychology. Head of the Personal Autonomy and Independent Living area at the ECOM Catalunya Confederation.
Mariona Peracaula
Degree in Psychology. Project area at MIFAS, Association of Physically Disabled in Girona.
Miguel Pérez
Degree in Psychology. Project Technician at FEDACE, Spanish Federation of Brain Damage.
Nicolás Barbieri
Doctor in Political Sciences. Professor of International University of Catalunya
Ramon Diorríos
President of APPCat, Polio and Post-polio Associates of Catalunya.
Oscar Tejedor
ASPID's Personal Services Coordinator
Quim Bonaventura
He was a member of the Board of Directors of MIFAS, ECOM, COCEMFE and CERMI.
Renaud Scheuer
Head of Research and Development at EASPD, European Association of Service providers for Persons with Disabilities
Team